Bespoke Orders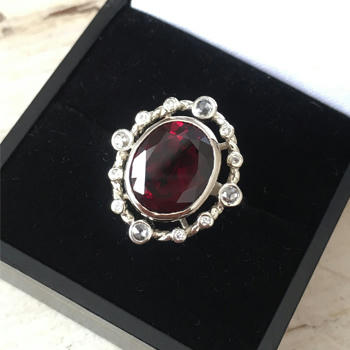 HOW TO ORDER A BESPOKE DESGIN
Whether you always had a design idea for your dream jewellery piece in your mind or you are looking for an unique gift for someone special, we are happy to discuss with you all the possible ideas to make it come true.
You may only have a rough idea, have a lot of questions about material choices and budget, or have a gem stone or old piece of jewellery you would like to have made into a new piece - simply drop us an email to start a discussion and/or to arrange a studio visit if you are in London.


Let's get started!
If you are looking for a one of a kind piece for a special occasion, Ayako Kanari will guide you step by step from designing, sourcing gemstones and your dream piece will be exquisitely handcrafted in London, UK.

Whether it is a diamond engagement ring or restyling of an old piece, the consultation can be easily started with an email to us at info@ayakokanari.com

Include a few of these starting points in the email for us to work out a rough plan with you :

||Location||
Where are you based? We invite you to our studio to discuss the design ideas and gemstone viewings if you are in London, but we have also worked for clients all over the world via emails!

Depending on where you are, we will also arrange the suitable delivery method for the finished jewellery.

||Schedule||
When would you like the special piece of jewellery ready? If you need to work to a certain time frame, it is important for us to know!

- Typical Production time -
A pair of wedding bands: 2weeks+
An engagement ring: 4weeks+
*This excludes the time we require for designing and some special gemstones may take a while to source. Please also consider that autumn to end of the year is a busy season and we may require extra production time.

||Budget||
This will help us determine the materials and the method of production for your project. Let us know the minimum and maximum budget and we can offer you a range of design ideas to fit within.

||Material||
We work with 9K and 18K gold (yellow, rose and white), Platinum, Palladium, and gemstones of your choice!

||Ring Size||
When you are ordering a ring, is ideal that we know the accurate size. We offer to resize all of our designs but resizing may ruin the original design and require re-setting the gems in some cases. We will let you know in the designing process if it is such a design, in the meantime we strongly recommend that you have the ring size professionally measured!

||Key concept of your design idea||
It may be a certain gemstone, or colour. You might like a certain design style such as 'Art Deco' or 'Geometry'! Along with the above information, include any images or even doodles and it will help us visualise the design with you.





Click HERE to see what Ayako is working on right now!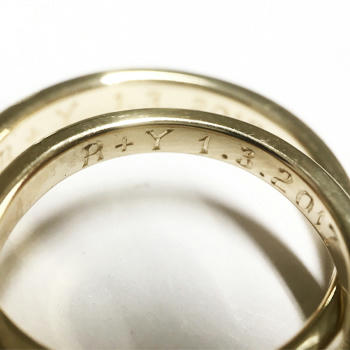 Email:
info@ayakokanari.com


Studio address:
MAN & studio
61 Hackney Rd
E2 7NX
LONDON, UK